Mardi Gras, Fat Tuesday, Carnival, whatever you call it in whatever accent you have is upon us! Technically, it's this coming Tuesday (Feb 25th). Mardi Gras "season" officially starts the 12th night after Christmas with parties and parades building up to Mardi Gras day.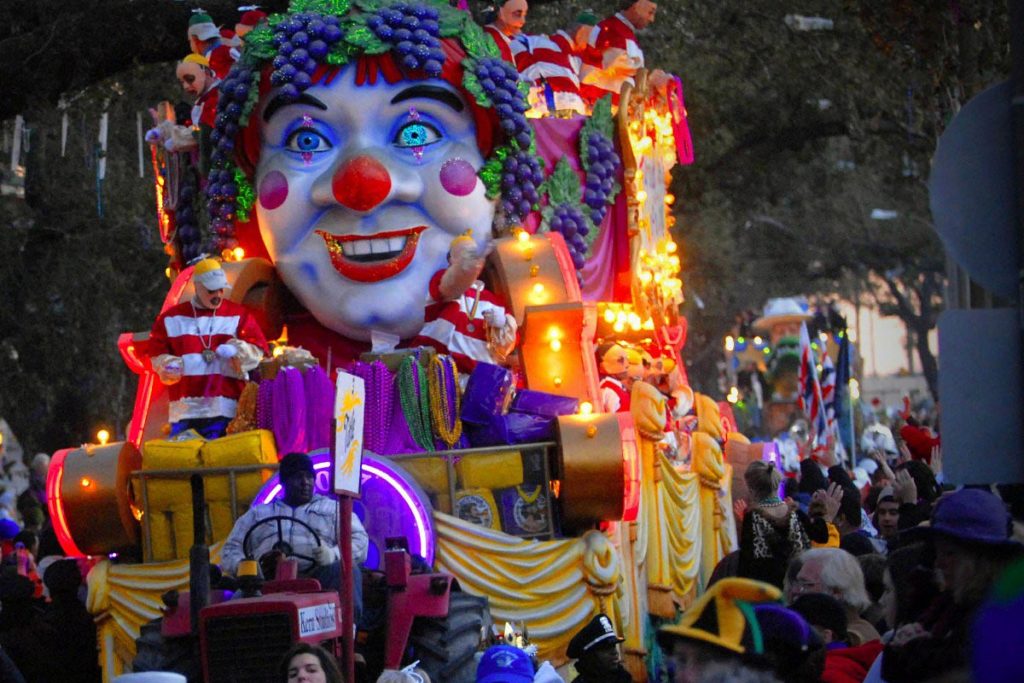 How much Mardi Gras do you speak?
Lundi Gras (Lun-dee graw) is the Monday before Fat Tuesday/Mardi Gras.
Go Cup is a New Orleans staple. Plastic cups that go anywhere for drinking in the streets (no glass allowed!).
Krew (crew) are private clubs that organize the Mardi Gras parades. This year, I'll be a substitute member of the Krewe of Bacchus and riding in Sunday night's parade!
Neutral Ground is the strip of ground between two streets that you probably call a median. This is an important way finding point during parades — similar to: are you on the drivers side or passenger side of the float?
Throws are beads, toys, stuffed animals, plastic cubs, and other trinkets tossed at a parade.
Doubloons (duh-bloon) are aluminum coins minted with the names of krewes.
Flambeaux (flam-bow) are people who carry gas torches to light nighttime parades (this is a dangerous job and they accept tips!).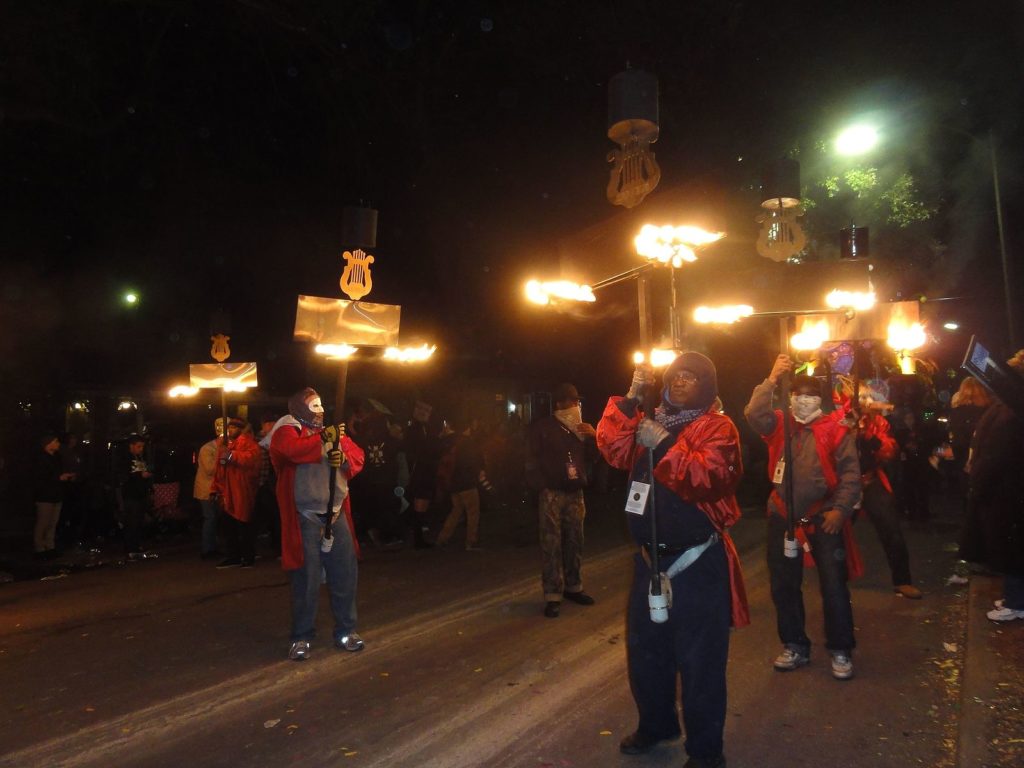 Mardi Gras Indians are African American revelers who spend a year beading and feathering elaborate suits.
Ash Wednesday is the day after Fat Tuesday/Mardi Gras when lent begins. It begins promptly at midnight when street sweepers start clearing the French Quarter.